Fried Plantain Paradise Recipe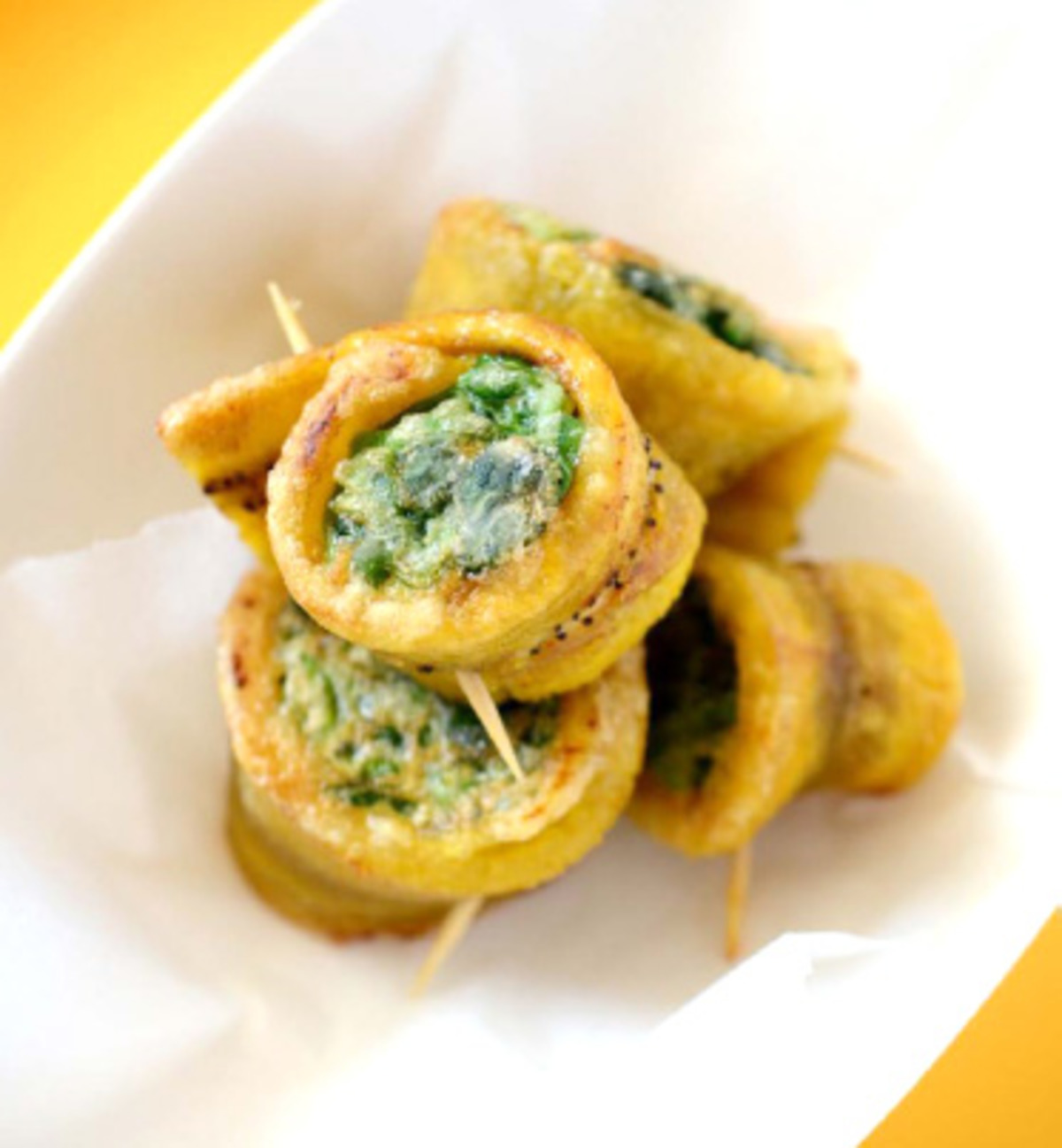 25 mins
super easy
Serves: 4-8
Try this easy to prepare fried plantain paradise recipe for breakfast by MAGGI.
Adjust Servings
2

large plantains (peeled and cut lengthwise into four)

2

tbsp

vegetable oil (for frying)

2

tbsp

margarine

2

onions (chopped)

1

clove garlic (minced)

1

lb

callaloo (shredded)

1

Maggi vegetable seasoning cube

0.75

cup cheddar cheese (shredded)
1.
Heat oil in a large frying pan; fry plantain on both sides until golden brown, drain on paper towel.
2.
Melt margarine in a sauce pan, saute onion and garin until onions are soft.
Add the callaloo and Maggi Vegetable Seasoning Cube. Cover pot and allow steaming for five (5) minutes or until callaloo is tender.
3.
Curl plantain slices into rings and secure the ends with a tooth pick; fill each ring with callaloo and sprinkle with cheese.
Serve hot as desired.