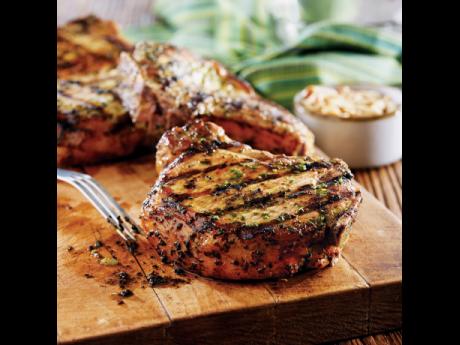 Smoked Garlic-Basil Pork Chops
Ingredients
4 smoked Copperwood pork loin chops
2 cloves garlic, diced
1 cup fresh basil
2 tbs lemon juice
2 tbs extra virgin olive oil
1 tbs coarse salt
1/2 tsp black pepper, freshly ground
Directions
1. Add garlic, basil, lemon juice, oil, salt and pepper to make thin wet rub.
2. Generously spread rub on both sides of pork chops and let sit for 10 minutes.
3. Prepare medium-high fire to grill;
4. Grill chops over direct heat, turning once, 5 minutes per side
5. Remove from grill and serve with favourite sides.
Prep: 15 mins
Cook: 10 mins
Serving: 4