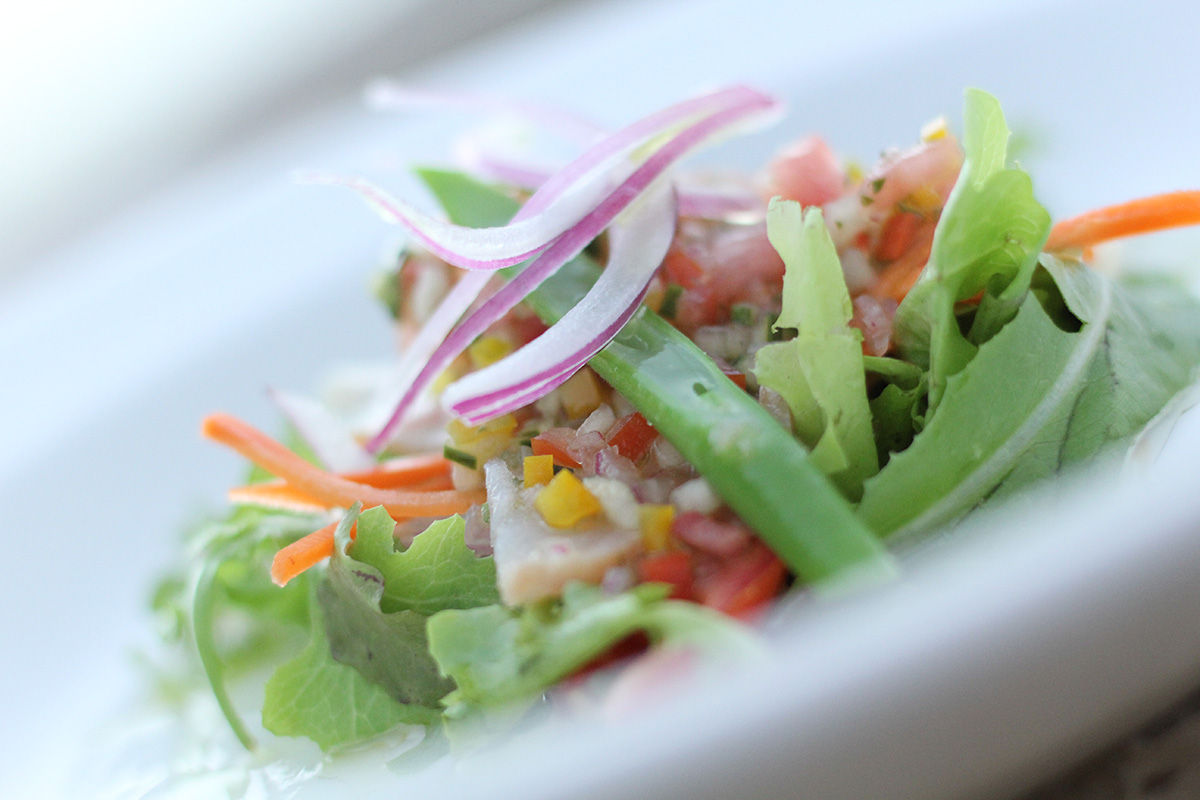 Ceviche of Smoked Marlin Salad
This is one of the most refreshing salad dishes by Chef Conroy. It's crisp and fresh, and the smokiness of the marlin creates an incredibly memorable experience. The thinner the marlin slice the better.
Keeping the marlin in the freezer before cutting allows for a thinner slice.
Salad Ingredients
3 oz thinly sliced smoked marlin fish
1 oz thinly sliced red onion
1 oz thinly sliced carrots
1 oz fresh-picked cilantro
1 tsp Scotch bonnet pepper
Escovitch Sauce Ingredients
2 carrots peeled and julienned
1 white onion peeled and julienned
2 tbsp garlic cleaned and chopped
4 pimento or bay leaves, fresh
2 tbsp vegetable oil
1 Scotch bonnet pepper
2 cups vinegar
Procedure
Warm vegetable oil in a sauté pan
Slowly add white onions and garlic, sautéing until aromatic
Simmer carrots and pimento leaves for 5 minutes or less
Carrots should be crunchy and not too soft
Add vinegar and allow sauce to cool
Assembly
Thinly slice the smoked marlin and set aside
Thinly slice red onion and carrots and set aside
Reserve cilantro in a small bowl with water
In a bowl combine all the above ingredients with one tablespoon of Escovitch sauce