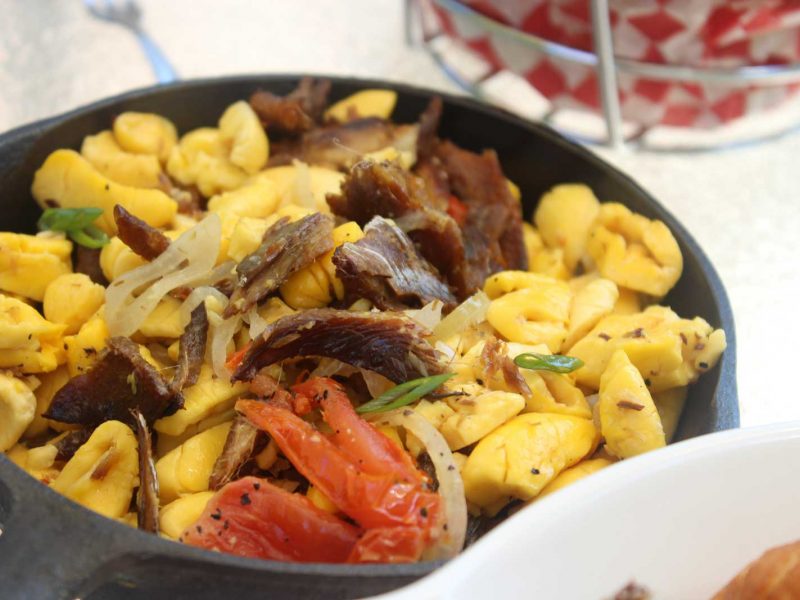 Ackee & Red Herring Recipe
Ingredients
1 whole dried red herring (boil for 15- 20 minutes)
2 dozen ackee or 1 can ackee
2 stalks scallion, sliced
1 medium-size onion, diced
1 garlic clove
1 green scotch bonnet pepper
6 pimento berries
1 small sweet pepper, sliced
1 tsp. thyme
1/4 cup coconut oil
Directions
Put herring to soak in cold water for about 1 hour.
Drain water; add fresh water and boil until tender. Drain water and once cool, flake fish.
Heat oil and sauté onion, garlic, scallions, tomatoes, scotch bonnet pepper and sweet pepper until vegetables are translucent. Add flaked red herring, fresh or canned ackee, black pepper, pimento and salt to taste. Adjust seasoning to taste and remove from heat.