Sorrel Sorbet Recipe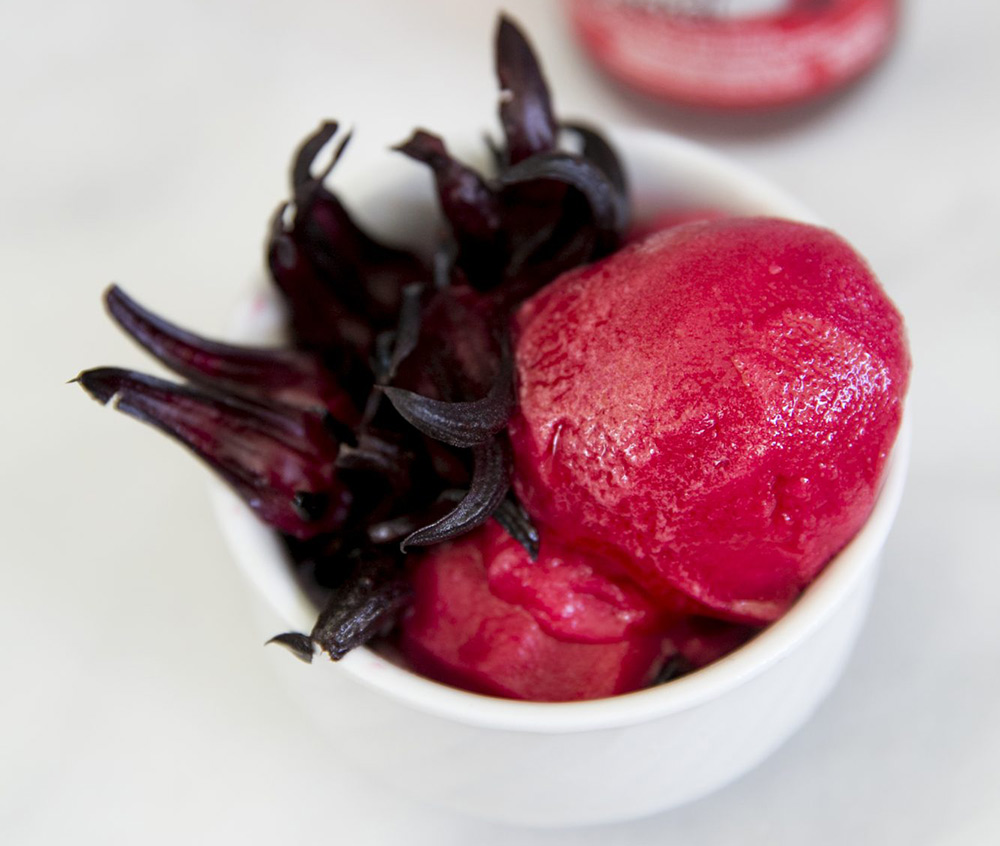 Think if all the elements of a true Jamaican Christmas and you will find sorrel beaming bright and red on the spread of anyone's table-scape. Delicious and refreshing, sorrel sorbet one must have treats for the holiday.
Adjust Servings
6

oz

Tru-Juice Sorrel with Ginger

2

tbsp

Tru-Juice Lime Juice

4

cups apples (freshly chopped)
1.
In the container of a good processor or blender combine apples, Tru-Juice Lime Juice and Tru-Juice Sorrel with whirl until liquefied.
Pour into an 11" x 17" baking pan
2.
Cover and freeze until firm around the edges (about 2 hours). With a heavy spoon, break frozen mixture into pieces. Place mixture in processor or blender, whirl until smooth but not completely melted.
3.
Spoon into individual dessert glasses/bowls and serve.