Pineapple Brown Sugar Picnic Ham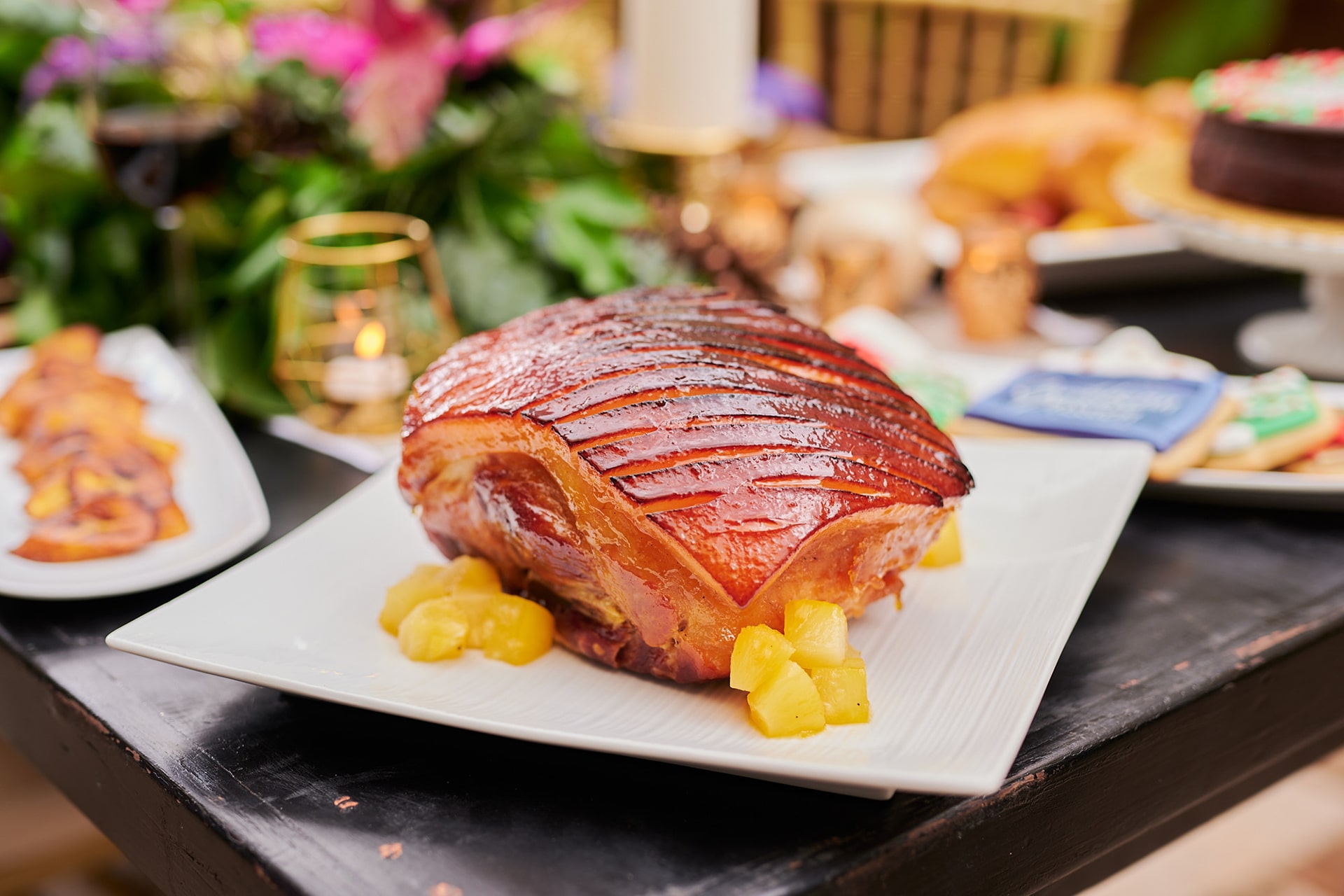 1 hr 30 mins
medium
serves 1
It's almost our favourite time of year! Get into this Pineapple Brown Sugar Picnic Ham recipe this Christmas by CB Foods 😋🎄
Adjust Servings
1

Large picnic Ham

0.75

cup brown sugar

0.75

cup pineapple juice

1

tbsp

grater ginger

0.25

cup honey

6

whole cloves
1.
Bring all ingredients except ham to a boil in a saucepan' over medium heat.
2.
Boil until glaze reduces and becomes thick and sticky
3.
Cook ham according to package instructions. In the last 10 minutes of cooking, remove the ham from the oven and glaze twice, returning to the oven after each glaze
4.
Remove from oven, glaze once more and allow for rest 10-15 minutes before slicing.