Tamarind Ginger Ham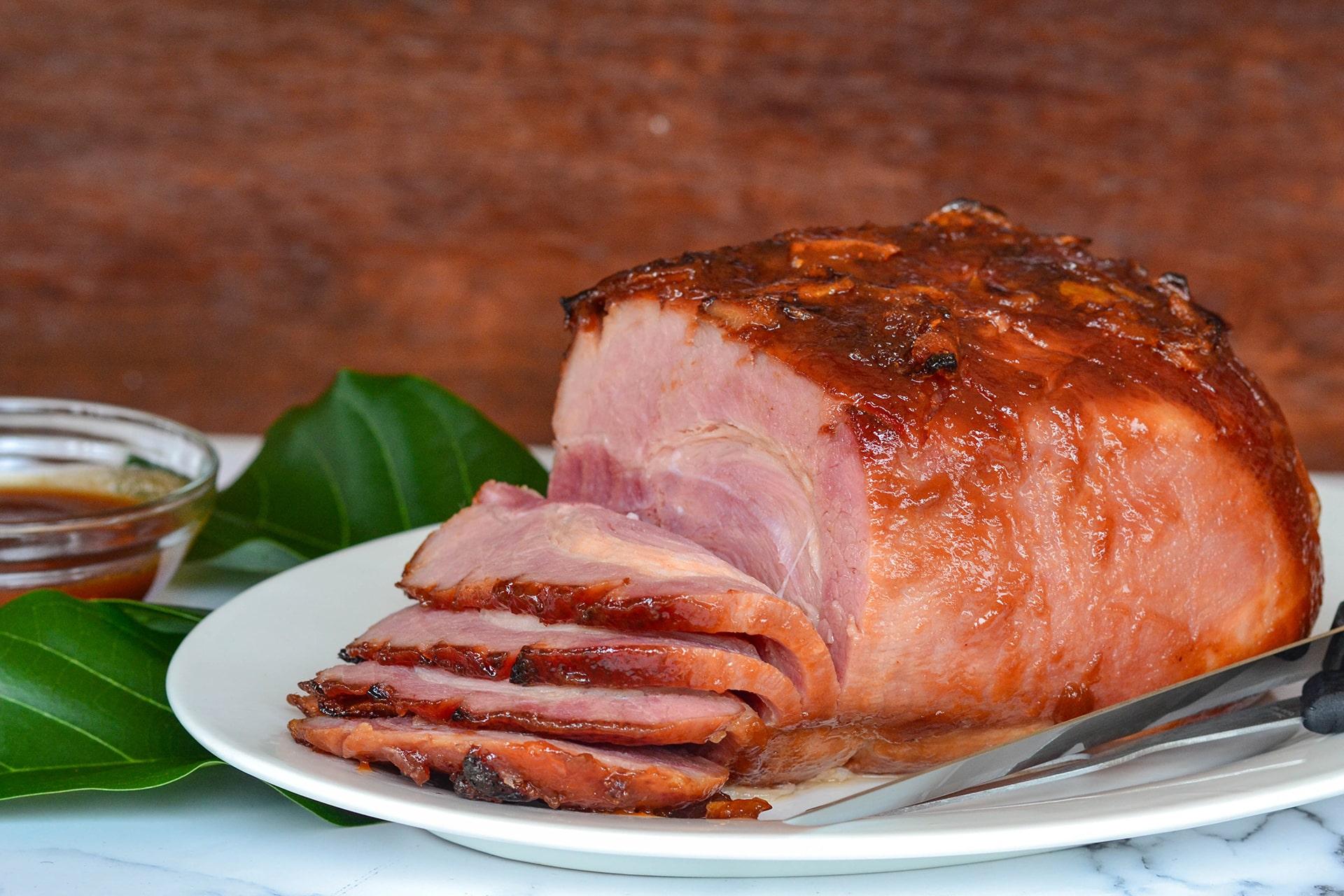 For years, Caribbean Passion Hams – which prides itself on providing 100 per cent quality Jamaican pork – has been creating and sharing new, mouth-watering recipes for you and your family to try at home. This year, they are keeping that rich tradition alive by sharing this Tamarind Ginger Ham recipe with you.
Adjust Servings
1

Caribbean Passion boneless leg ham (or your favourite ham)

15

tamarind pods

0.5

cup sliced ginger

1

cup honey

1

cup white sugar

1.5

cups water
1.
Preheat oven to 350°F.
Remove all the packaging and nets from the ham.
2.
Wrap the ham in several layers of foil and place in a baking pan.
Fill the baking dish with water.
3.
Place ham in the oven to warm, 6-8 mins per pound for a boneless ham (10 mins for a bone-in ham).
4.
In a saucepan combine the deshelled tamarind, sliced ginger water, sugar and honey.
Bring to a boil then reduce to a simmer mashing the tamarind to release the seeds.
5.
Strain the sauce to remove the seeds. You can reserve the ginger slices or discard them with the seeds.
6.
Remove ham from oven, discard water and remove foil.
Using a sharp knife, score the ham diagonally.
7.
Increase oven temperature to 475°F – 500°F.
Add the ham, occasionally for 10 minutes to allow the sauce to caramelize on top.
8.
Remove from oven when it has reached the desired colour, allow to rest before carving.
*Nutrition info is a rough estimate based on the ingredients. Note that values may vary from case to case.
*As with all recipes, there is a number of ways you can get things done. If you believe that some of the instructions can be improved, or have a good alternative solution, feel free to leave a comment.