Rosemary Roast Chicken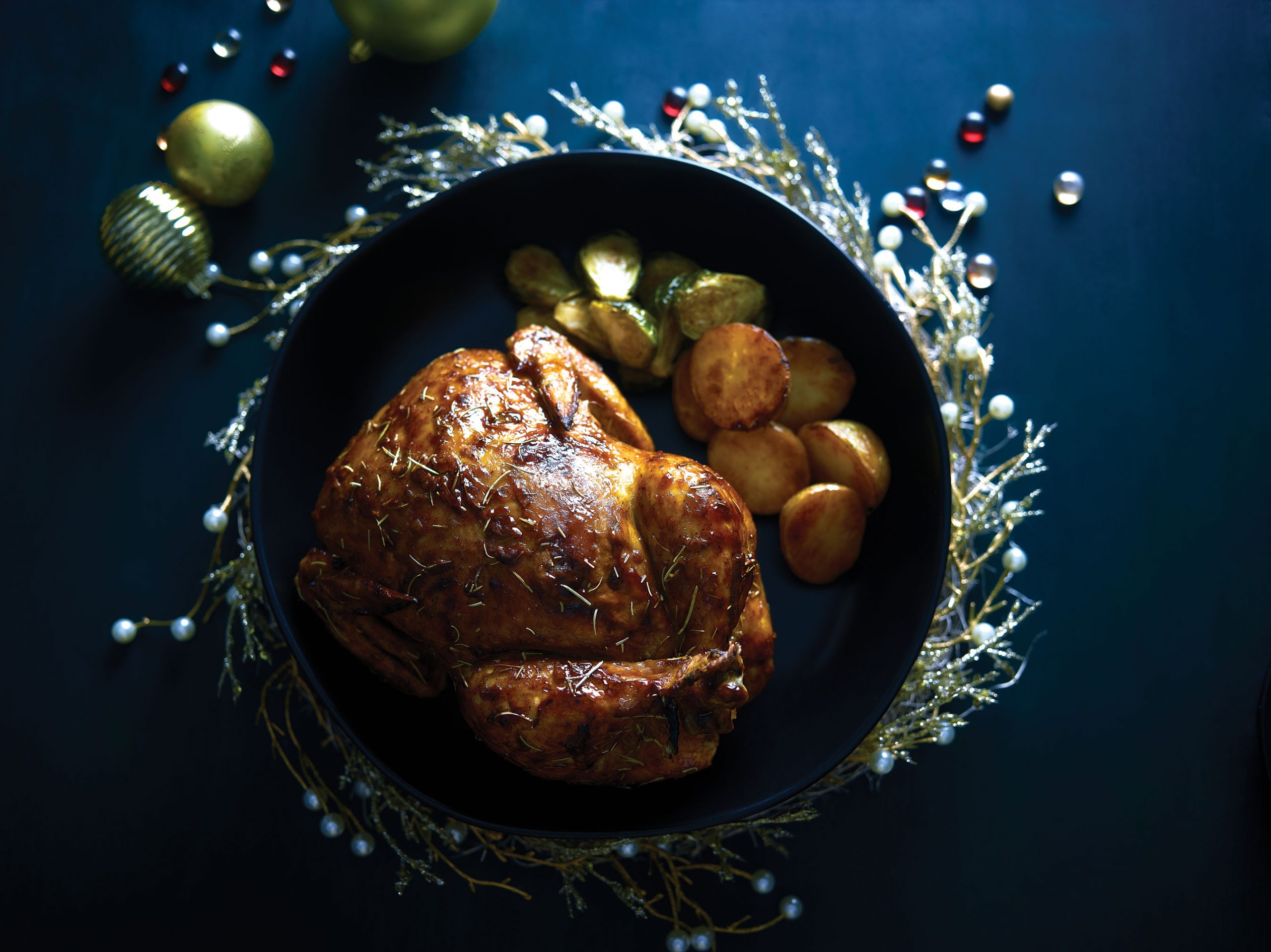 60 mins
medium
serves 6-8
Adjust Servings
1

The Best Dressed Chicken Grade "A" Roaster

3

tbsp

rosemary

1

tsp

thyme

0.5

cup oil

0.5

cup Greek yogurt

1

tbsp

oyster sauce

0.5

tsp

salt

0.5

tsp

pepper

0.5

tsp

onion powder

0.5

tsp

garlic powder

0.5

tsp

paprika

2

rosemary sprigs

2

lemons
1.
In a food processor, add rosemary, thyme, yogurt, oil, oyster sauce, juice of 1 lemon, garlic and spices.
3.
Push your fingers between the meat and skin of the chicken.
4.
Rub the marinade all over the chicken and under the skin.
5.
Place the lemon and rosemary sprigs inside the chicken.
6.
Bake at 375°F for 20 minutes per pound.
Enjoy!