Pan Seared Lobster Tail Recipe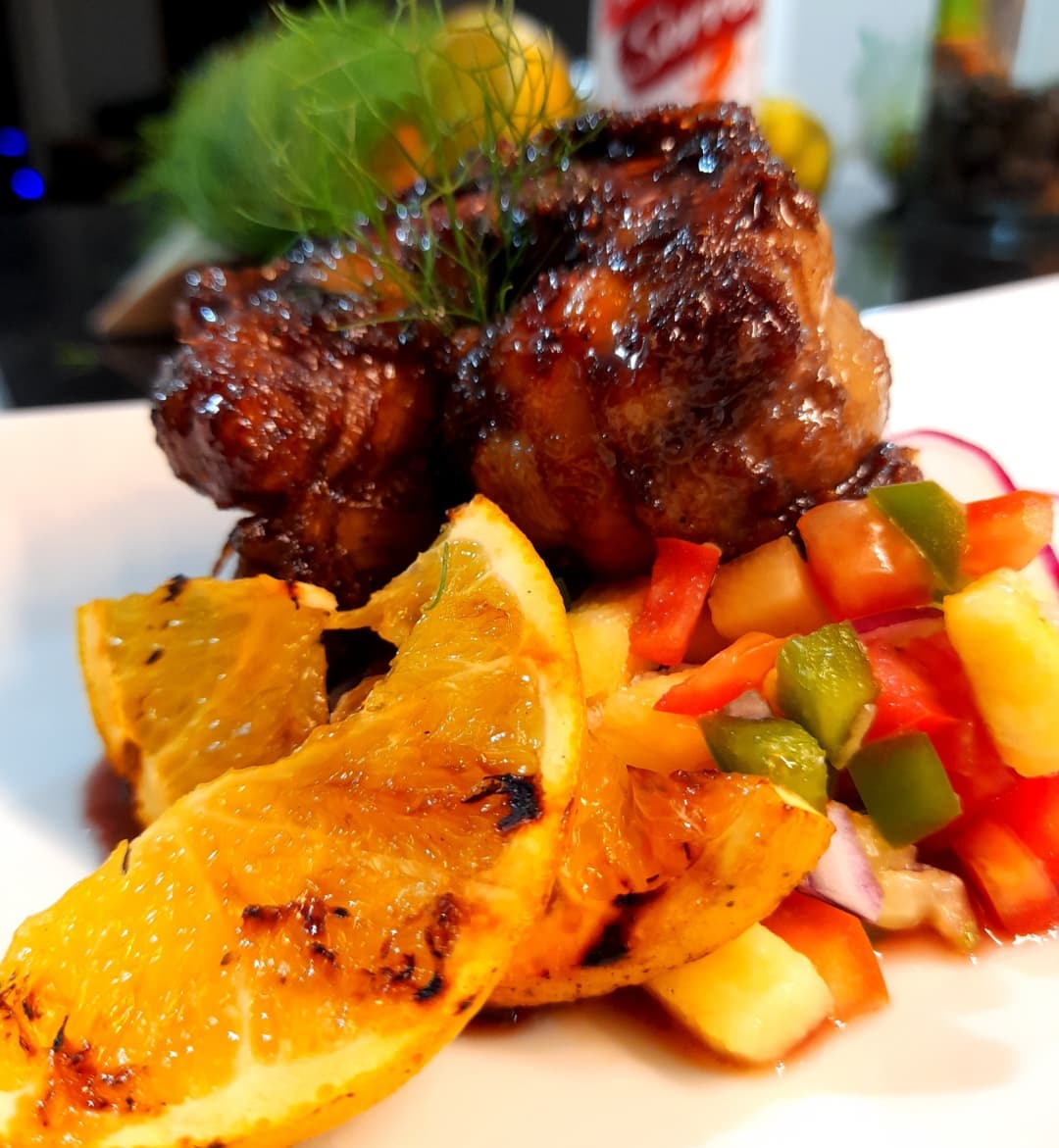 Try this Pan-Seared Lobster Tail Glazed with Sorrel Beer Sauce with Pineapple Salsa by celebrity Chef Anthony Dacres.
Adjust Servings
1

lobster tail (remove from shell)

1

tsp

salt

Crack pepper to taste

2

tbsp

cooking oil

1

cup

sorrel beer

0.5

cup

sorrel juice

2

tsp

brown sugar

Salt to taste
Pineapple Salsa Recipe
0.5

cup

pineapples (cut in small pieces)

0.5

cup

green bell peppers

0.5

red onions (1/2 diced)

0.5

tomatoes (1/2 diced)

Fresh lemon juice

Jalapeno (optional for heat)
1.
Directions for Lobster
Wash lobster then dry with a paper towel, season with salt and pepper. (Keep the seasoning simple)
2.
Heat a non-stick pan over medium heat, then add cooking oil and butter, allow to heat up.
3.
Sear lobster tail on both sides for 2 minutes.
4.
Coat lobster with sorrel sauce and continue to cook for 1 minute.
5.
Directions for Sorrel Beer Sauce
In a saucepan, add sorrel beer and sorrel juice, reduce on medium heat then add sugar.
Stir continuously until sugar dissolves.
6.
Add salt to taste if necessary.
7.
Directions for Pineapple salsa
Combine all ingredients in a bowl and mix.
You can add cornstarch or flour mixture to thicken sorrel beer sauce.