Benjamins Jamiacan Gizzada Recipe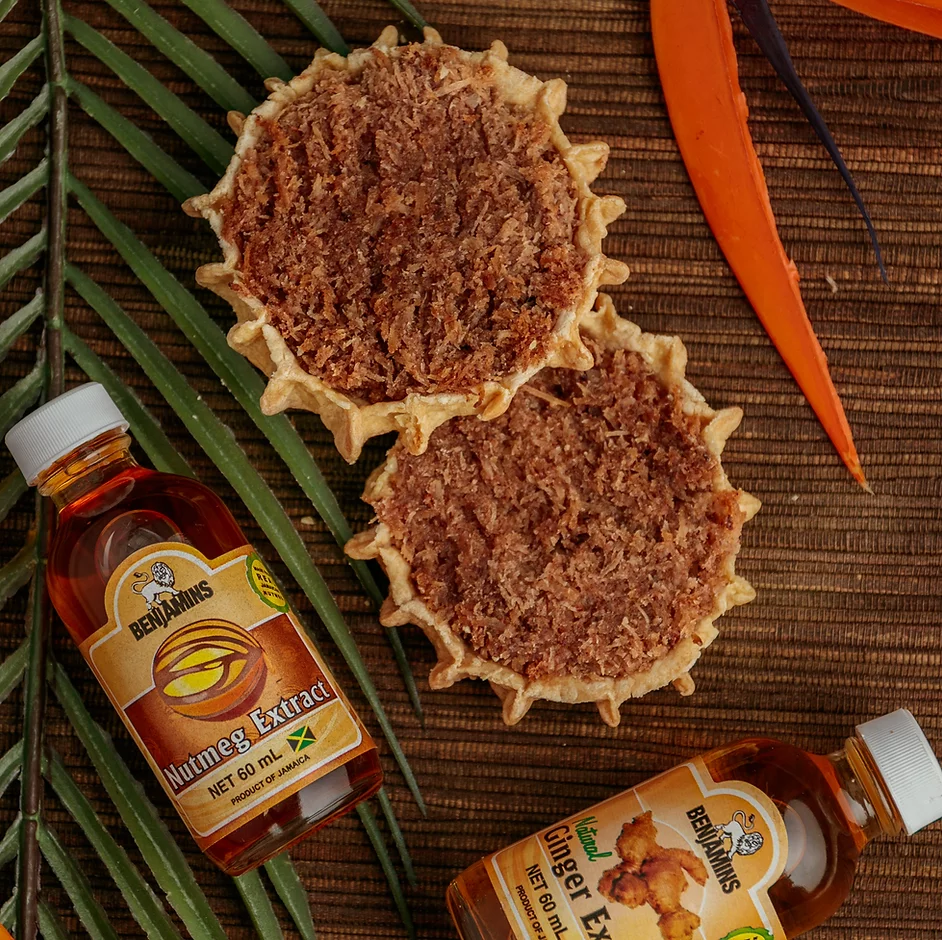 Adjust Servings
4

cups

grated coconut

2

cups

grandulated sugar

0.5

tsp

Benjamins Strawberry Flavouring

0.5

tsp

Benjamins Peppermint Essence

A few drops Benjamins Red Food Colouring
1.
Peel coconut leaving only the white meat.
2.
Grate the coconut.Into a pot add, coconut and sugar and bring to a boil until coconut pulls away from the sides of the pot.
Reserve some of the coconut mixture, and add flavouring and colouring.
3.
Add the peppermint essence to the remainder. Use a spoon to drop the white mixture and then place the red mixture on top.