Cuisine Coconut Drops Recipe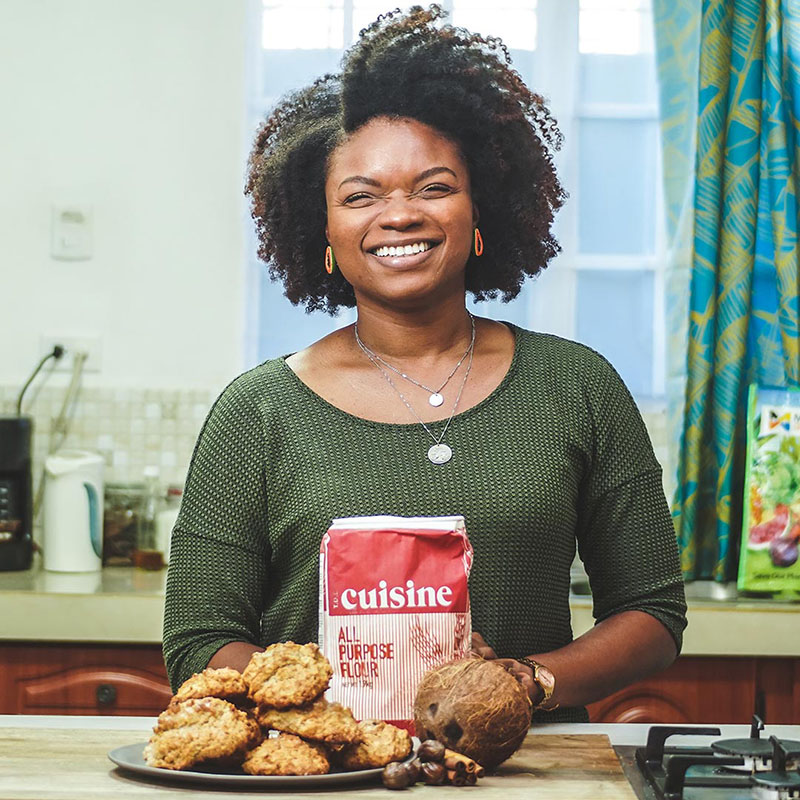 Cuisine is a popular brand in Trinidad, try this coconut drops recipe by Massy TT.
Adjust Servings
2.5

cups Cuisine All Purpose Flour

2

cups freshly grated coconut

0.25

tsp

baking soda

0.5

tsp

baking powder

0.5

cup raisins / currants

0.5

cup brown sugar (1/2 to 1 cup adjust to preferences)

0.5

cup coconut milk / water

0.25

0.5

tsp

cinnamon

0.5

tsp

nutmeg

0.5

coconut or vanilla essence

0.5

cup Cuisine Raisins (optional)

0.25

cup Cuisine Mixed Cherries (optional)
1.
Preheat oven to 400 degrees F (200 degrees C). Grease pan or cookie sheets
2.
Sift flour and add in all dry ingredients – baking soda, baking powder, cinnamon, nutmeg, cinnamon, coconut, raisins. Make sure it is well combined.
3.
Add butter and cut in with hands or a fork and set aside. Using the cold butter will give it a crumbly texture.
4.
Mix essence and milk together then make a small well in your dry ingredients and add the wet ingredients to it. Mix well (but not over mix) – the dough will be firm and tacky.
5.
Add raisins and mixed cherries to batter
6.
Using an ice cream scoop or 2 spoons, scoop out the mixture (about 2 inches in diameter or how big or small you'd like) unto the baking sheet and ensure they do not touch.
7.
Add a maraschino cherry on top (optional)
8.
Bake for 15-20 minutes or until golden brown
9.
At about 17 mins or so, take them out and glaze with a simple syrup of sugar and water (1:1 ratio of sugar dissolved in warm water) and put back in oven for about 2 or 3 mins.
10.
When they're out, sprinkle with sugar as a final step (optional)