Betty Christmas Fudge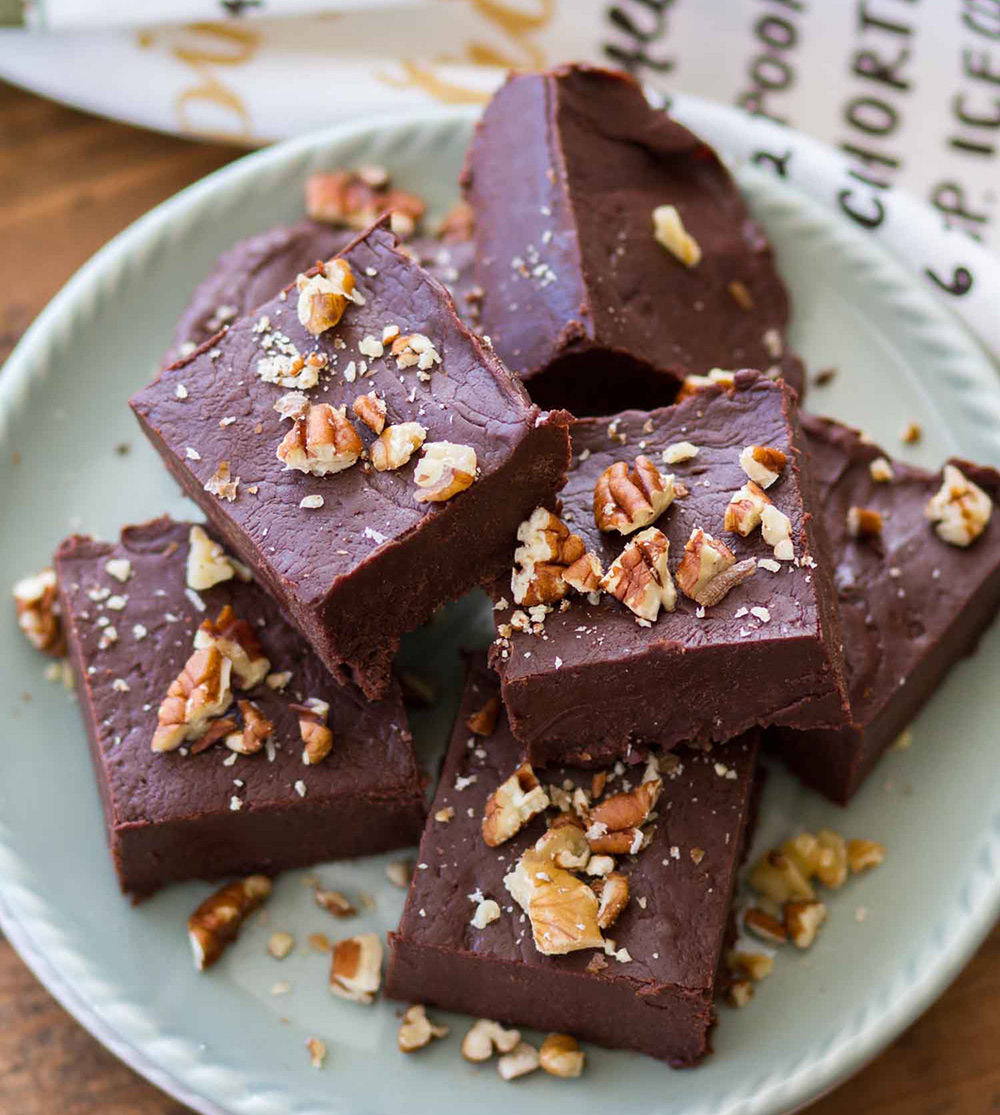 This easy Christmas Fudge recipe is made with just a eight ingredients and it comes out perfectly every single time!
Adjust Servings
395

g

can Betty Sweetened Condense Milk

1

cup brown sugar

2

tbsp

glucose syrup

125

g

butter (chopped)

180

g

dark chocolate (finely chopped)

0.5

cups fruit, raisins

0.33

cup dried cranberries (1/3 cup)

0.5

cup chopped dry-roasted hazelnuts
1.
Grease pan a 4cm deep, 20cm (base) square cake pan. Line base and side with baking paper, allow a 2cm overhang on all sides.
2.
Place condense milk, sugar, syrup and butter in a saucepan over low heat. Cook, stirring, without boiling, for 10 minutes or until mixture is glossy and sugar has dissolved.
3.
Increase heat to medium-low. Bring to a simmer, stirring.
Cook, stirring, for 6 to 8 minutes or until mixture thickens and comes away from side of pan.
4.
Remove from heat.
Stir in chocolate, fruit mince, cranberries and hazelnuts until combined and chocolate melted.
5.
Spoon into prepared pan. Smooth top. Set aside for 30 minutes.
Cover with plastic wrap. Refrigerate for 6 hours or until firm.